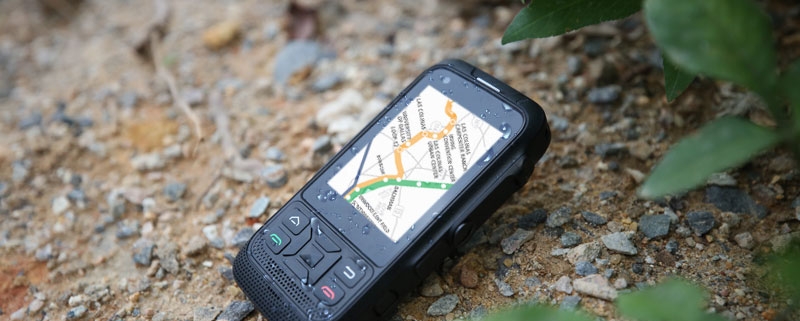 What is Push-To-Talk ?
PTT is a special feature on your mobile phone, tablet or PC that combines the functionality of a walkie-talkie or 2-way radio with normal mobile phone or PC.
communication to a group of people or one-to-one with a touch of the button.
Uses existing mobile data layers to provide VoIP calls (2G, 3G, 4G LTE, CDMA, WiFi and NAT support) to assure global coverage & superior quality of service
You can speak to a big group of people instantly and simultaneously, unlike a normal phone were you can speak to only one person at a time.
Simple and effective
It can be used also to send Instant Messages to all members connected to a given group.
Users position and status monitoring on PC Dispatcher map.
PTT – KEY BENEFITS FOR COMPANIES
Real-time group communication by just one press
Quick & secure voice messages delivery up to 200 users in one group!
Reduced voice and messaging costs
Improved productivity by reducing waiting time
Increased control by constant contact with your employees
Users status and GPS position location
Possible communication integration among different agencies in case of emergency or disaster (fire brigates, Police, Ambulances can be coordinated using common group)
User and group management via Internet portal or from handset/PC Dispatcher
Same terminal can be used for other activities i.e. bar-code scanning, normal calls, specific applications, other
1000 multicast group
Potential Customer
✔ Taxi
✔ Delivery Companies (DHL, Fedex, UPS)
✔ Public transportation
✔ Airlines/airports
✔ Hotels
✔ Manufacturing companies
✔ Industrial plants
✔ Hospitals
✔ Public Roads Maintenance – Highways
✔ Utilities
✔ Facility & Event management
✔ Car rental agencies
✔ Warehouses & Stocks
✔ Shopping malls & Supermarkets
✔ Sport events – community services etc.
✔ Families, youth and social groups
✔ Computer services
✔ Education
✔ Professional services and repair
✔ Government / Public sector (Police, Fire Brigades…)
✔ Construction and building trades
✔ Oil & gas & mining industries
✔ Security Forces
https://eteraptt.com/wp-content/uploads/2018/07/blog-pic6.jpg
450
800
admin
https://eteraptt.com/wp-content/uploads/2019/04/logo-11.png
admin
2018-07-11 03:05:37
2018-09-07 07:00:10
Why choose push to talk phone or radio?